About
UFC's mission is: To inform and empower families to grow into mature disciples by wisely applying Biblical truth to our issues and interests. In short, we stand for truth, wisdom, and empowerment.
Urban Family Communications is a multi-media communications network and outreach ministry. UFC is born from the conviction that there is a deficit of truth, more specifically, Biblical truth. We are a collection of people operating in ministry, media, and politics who are committed to one goal: the spiritual revitalization of urban communities.
Not long ago our communities were overrun primarily by drugs and violence. Today we have a new perpetrator with which to contend… ethnicity. Increasingly, more and more Americans pledge allegiance to causes and people who stand blatantly opposed to God and His righteous requirements. We do it because we've been told our highest allegiance is to the color of our skin. Just as Esau shortsightedly traded his birthright for soup, black Americans have traded our deep, spiritual heritage for an allusion of progress that will never satisfy our souls.
UFC is designed to provide the basis for a unified movement in our country. Within this movement we believe that God still has a standard and He calls men everywhere to live by that standard. We believe the Church is still the body of Christ and an integral part of fulfilling the great commission. We believe spiritual compromise in the name of tolerance is not only ineffective but destructive. We believe the ability to think independently is an asset not a liability. We believe it's important to celebrate culture while not idolizing it. Finally, we believe that when the family turns back to Biblical truth, our communities will be transformed. When our communities are transformed, our nation will be transformed.
RELATED LINKS
---
Along with our digital broadcasting, Urban Family Communications has acquired terrestrial radio stations in which our programming is broadcasted 24 hours a day, 7 days a week. If you're located in any of these areas, check the maps below for broadcast coverage.
STATION LISTINGS
106.7FM WKVF, Memphis TN
90.5FM WQVI Madison, MS
91.7FM WAJS Tupelo, MS
89.5FM WPRG Columbia, MS
91.7FM WSQH Decatur, MS
91.5FM WJGS Norwood, GA
WKVF 106.7FM - MEMPHIS, TN
WJGS – NORWOOD, GA
WAJS – TUPELO, MS
WQVI – MADISON, MS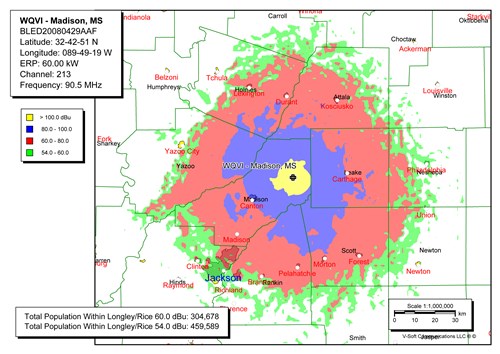 WPRG – COLUMBIA, MS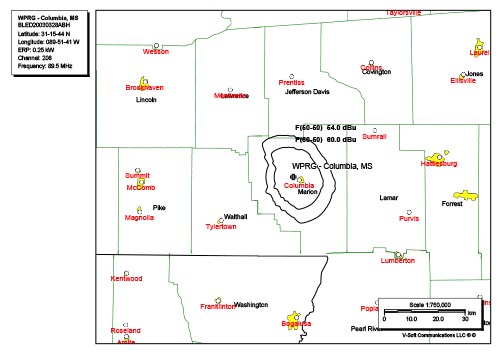 WSQH – Decatur/Meridian, MS